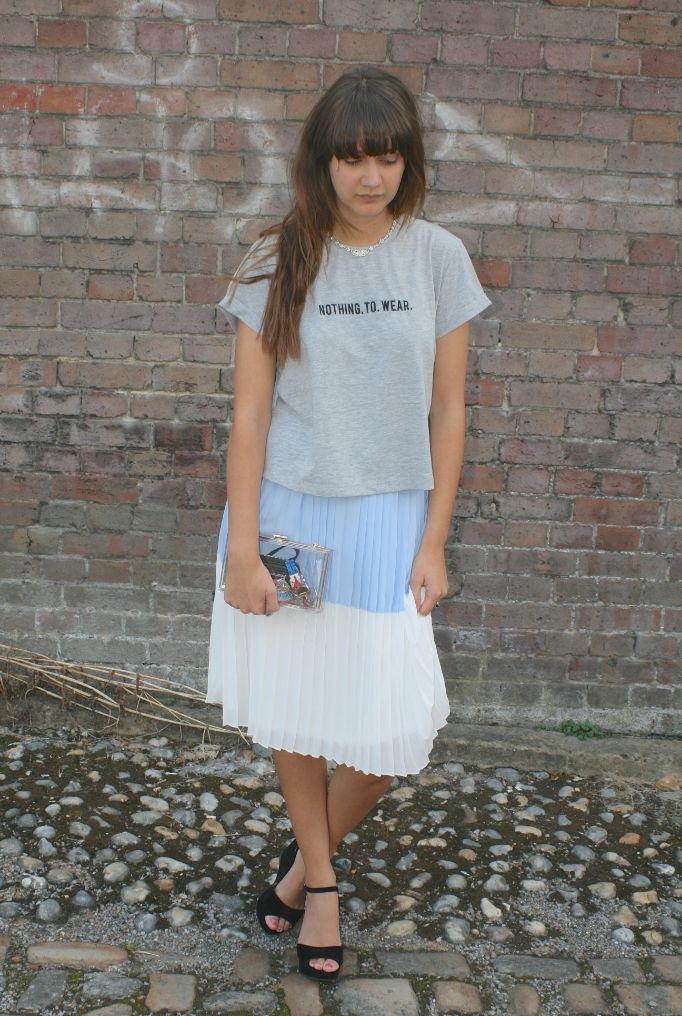 The lovely ladies at
glitzy secrets
challenged me to create a summer party outfit based around one of their lovely crystal necklaces and this is what I came up with. Being a summer party I wanted something floaty and went with my lovely pleated midi skirt. I'm so in love with this tshirt at the moment, (how true is this slogan? Yet also very not true) so couldn't not add it into the mix and I think the casual tshirt alongside the glitzy necklace is a perfect combo. Now someone invite me to a summer party please!
thanks
x
Yay… I've found a midi skirt that actually suits me. I have a bit of a love hate relationship with the midi skirt in the fact that I love them on other people but never feel they look quite right on me. I'm normally a very long or very short skirt kinda gal but I looooove this cute pleated pastel (yes more pastels) number from SugarHill Boutique and for once I don't feel to chunky in it, usually I find my hips are to 'on show' but this one is nice and skimming. Check out the very cute
Fox ring
and
heart wrap ring
Jeweshop kindly sent me, I've been wearing them non stop since receiving them.
I wore this outfit last night for a family meal to Frankie and Benny's as its my birthday next week. I've been enjoying my hair up lately as normally my hair is always down for nights out, its nice to have a bit of a change and I felt very sophisticated.
Thanks
x